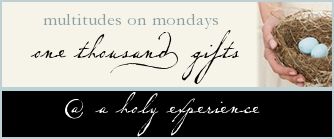 Here are some of the things I was thankful for this week:
1351. A week-long wild celebration of God's unconditional love at Panda Mania VBS
1352. A beautiful VBS Finale presentation
1353. The privilege to serve at VBS
1354. Serving alongside joyful servants of God whom I call friends
1355. The opportunities my children have to learn about God and His Truth in a safe, appropriate and even fun way!
1356. Seeing the boys happily lend a helping hand when breaking down VBS
1357. An afternoon and evening spent at a local amusement park with family
1358. Our admission and dinner- all a treat by my dad
1359. All of us sleeping in on Saturday morning
1360. Serving together as a family to help friends move
1361. A peaceful Sunday afternoon spent with family after a wonderful yet busy week
1362. Remembering my mother-in-law through pictures and stories on the anniversary of her passing
1363. A day to plan and prep for our great homeschool experiment